Our Featured Partners: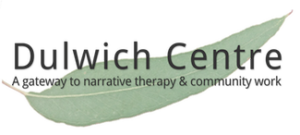 (AUS)
The Master of Narrative Therapy and Community Work provides formal training and recognition for narrative therapy and is delivered as a joint initiative of the Department of Social Work (The University of Melbourne) and The Dulwich Centre, Adelaide.
(US)
Re-authoring Teaching, Inc. is a consortium of narrative practice teachers, practitioners and enthusiasts from around the world who seek to promote training and continuing education in a narrative approach to therapy, organizational, and community work. The term, "Re-authoring Teaching" is a play on the term "Re-authoring Conversations" that Michael White and David Epston coined in their original description of narrative therapy.

Just Therapy is a reflective approach to therapy developed by workers at the Family Centre. A fundamental feature of Just Therapy is the attention paid to the broad cultural, gender, social, spiritual, economic and psychological contexts underlying the problems experienced by those with whom therapists work. It expresses the Family Centre philosophy and commitment to cultural, gender and socio-economic equity.
This philosophy underlies the Family Centre's commitment to the eradication of racism, sexism and poverty. In all it's therapy, field work activities and research, the Family Centre endeavours to expose the marginalisation of different sectors of the population and facilitate change to their advantage. Embodied in it's work is a commitment to the Treaty of Waitangi, Justice for the Pacific Nations' peoples, gender equity and the interdependence of economic and social policies.
Interest in Just Therapy has grown within the international therapeutic community and Family Centre workers are actively involved in conducting workshops, seminars and conference presentations internationally on all continents.

I bring a relational consciousness to both my work and my life. Relational consciousness has enabled me to access an imaginative capacity that assists me to shine a light on obscured and often lost narrative paths. This in turn illuminates alternative ways of constructing and drawing people's attention to resources, thus challenging a focus on the individual and/or the family as ill, damaged and needing treatment for this illness or disorder.
Sallyann Roth, MSW, was co-director and a core trainer at the Family Institute of Cambridge for over 16 years; taught for many years in the graduate programs in social work at both Smith and Simmons Colleges; and is an Associate of the Taos Institute. A member of the Public Conversations Project (PCP) since its inception, she has presented PCPÕs work and her own therapeutic work widely in the U.S. and abroad. Her published work has focused on narrative inquiry, communication issues, couple therapy, and the work of PCP. Common to all of her work is a commitment to design, cultivate, and support ways for people who have been disconnected to connect. She is on the editorial boards of Family Process, The International Journal of Narrative Therapy and Community Work, and Sistemas Familiares.
The Public Conversations Project (US) WORKSHOPS
Essential Partners' workshops will enhance your ability to plan, facilitate, and engage in more constructive conversations in your professional, civic, or personal life.
Our highly experiential workshops are capped at a small size to maximize each participant's learning and allow for customization. Whether you are a beginner in dialogue or a master facilitator, you'll develop skills you can apply across a wide range of settings.
Jill Freedman and Gene Combs, Evanston Family Therapy Center (US)
Evanston Family Therapy Center has been dedicated to teaching narrative therapy for more than two decades. EFTC is a nonprofit organization that offers workshops, consultations, and supervision in narrative ideas and practices. Our consultation sites include Cook County Hospital, the Cancer Wellness Center, and a number of alternative schools. We also collaborate with other community groups working on particular problems and projects.
Walter Bera, Kenwood Therapy Center in Minneapolis (US)
Walter will share his, and his colleagues experiences, in the development of what may be called "Evidence-Based Narrative Practice" which began with his first introduction to narrative ideas and practices after a Michael White (co-founder of Narrative Therapy) workshop in 1991. Walter immediately began to employ these ideas and practices in his roles as a licensed psychologist, family therapist, counselor and consultant in a variety of court, legal, policy and organizational settings addressing clergy and professional sexual misconduct of youth and vulnerable adults.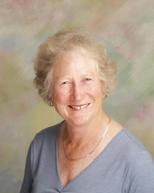 Victoria C. Dickerson, Ph.D. is a licensed clinical psychologist who has been teaching narrative ideas and practices in workshops and seminars worldwide for over twenty years. She has taught for Santa Clara University, San José State University, Johns Hopkins University, and Mercy College in New York.
She is the President-Elect of the American Family Therapy Academy, from whom she received the Lifetime Achievement Award in 2012. She has been the director of two training centers, working with students/interns as she teaches family and narrative therapy.